A lot has changed in 60+ years, but our values remain the same.
We want to provide homeowners with the best project at a reasonable price. We try to be honest and fair with all of our information and recommendations. We know that the best advice we can give is what we would do one our own homes. Our team strives for:
Integrity

Always do the right thing.

Respect

Treat others how we want to be treated.

Education

Help people grow and give good advice.

Communication

Provide clear, concise, and timely information.
Associations, Certifications, & Awards
Our History
Gerald Quinn and his partner founded Almar. By using the first part of each man's wive's name: ALMAR; AL (Alice) MAR (Mary), was choosen and the name stuck even after the partner left.
2nd Generation
Gerald's son Terry took over the family business. By this time, Almar consisted of 5 full-time employees who were working construction projects from roofing and siding to blow-in Insulation.
Expansion
Business continued to grow, and Almar's office was moved from Holbrook to Hanson. Services expanded to include lead paint abatement complementing its existing full-service remodeling projects.
3rd Generation
In May of 2002, Terry's daughter Allison joined the Management team, keeping Gerald's dream alive.
Hanover HQ
Almar's office moved to Rt. 53 in Hanover. The larger space allows customers to meet with Almar's Design/Build team and easily view samples of materials.
Continued growth
The team moves into a new Hanover office giving the business even more space to grow and develop. Almar now takes on any size projects for municipalities, private jobs involving kitchen and bath remodels, basement remodels, decks, sun rooms, second story, and other additions, garages, and many other types of major Design/Build remodeling projects.
Our skilled & knowledgable team
A management team that's always working to learn and improve, skilled carpenters, and trade partners, including electricians, plumbers, plasterers, architects, interior decorators, and painters. Together we provide the best team of professionals on the South Shore.
Allison Quinn Guido CS
Chief Executive Officer
CS#87406
Allison joined our team full-time in 2002 after graduating from West Virginia Wesleyan College. As CEO, Allison oversees the team as a whole.
Allison, a mom of two boys, is busy taking care of her Almar family and her kids. An avid reader, Allison listens to books and podcasts as she drives to and from meetings and delivers her children to school, baseball, football practice, and Cub Scouts. When she can step away from the office, she enjoys spending time with her family, hiking, and exploring new places.
Along with Craig, Allison Hosts Married with a Business about being a married couple who runs a business and a family together. We share tips and tricks about business development, work-life balance, and hear from special guests.
Craig Guido, CS
Project Development/Partner
CS#094620
Originally from West Virginia, Craig joined the Almar Team in 2004 as a carpenter. He then moved into project management and currently leads Almar's project development team. Craig has helped Almar work closer and more efficiently with our homeowners and meet their needs better. When not at work, he enjoys playing with his 2 boys, playing guitar, home brewing, and photography. He is an active member of The Hanson Little League Board, Coaching Spring and Summer Baseball teams, and as Committee chair for the Pack 34 Hanson Cub Scouts. Craig hosts two podcasts: Got Your EERs on (a West Virginia University Sports podcast) and Married with a Business (which he hosts with Allison.)
Terry Quinn, CS, CGR, CAPS, VSI
Terry has been working in construction since an early age - helping his father on the job sites. He has obtained his Construction Supervisor's License, MA De-leading Contractor certificate, Certified Graduate Remodeler Designation, Vinyl Siding Installer Certification, and 5-Star Contractor Recognition from Certainteed. He believes education is a lifelong process and encourages all his employees to take advantage of continued education.
Mark Caruso, CS
Production Manager
CS#085465
Mark has been part of the Almar team since the early 1990s. He is a licensed construction supervisor who works diligently to ensure that every job is done right. With a natural eye for detail, when asked what part of remodeling he likes the best, Mark told us, "the interior trim work." But he is truly good at all phases of Remodeling. He enjoys participating in Jen's team each year for the MS Walk. Mark lives in Whitman with his wife Jean and three kids, which keeps him very busy when he's not working.
Trey Bird
Project Development/Estimator
Trey is a jack of all trades and is willing to try his hand at almost anything. Since joining the Almar team in 2014, Trey has taken on some challenging projects.
When not at work, he stays active by running, mountain biking, and renovating his own home in Whitman. His taste in music is varied, and he enjoys many different types and styles, so he likes to listen to live bands whenever he has the chance. Trey likes remodeling because he likes "Turning your house into a dream home."
Nolan Blakeley
Nolan is excited to live vicariously, experiencing our homeowner's joy when a project is completed beyond their expectations. He is from Taunton and went to Temple University. Nolan is skilled at computing metrics and streamlining efficiencies. When he isn't working, he likes to golf, BBQ, exercise, and practice woodworking. His favorite sports teams are the Bruins and Red Sox. He can't wait to meet you all!
Jonathan Tuffy
Jonathan joined the Almar team 2014 looking to improve his carpentry skills and begin his career. Working alongside our carpenters and leads, he has quickly gained new skills and the respect of the rest of his team. Jonathan is an avid hockey fan and his favorite team is the Bruins. When not working, he enjoys the gym, running, and concerts.
Thomas Schneider
Tom joined the Almar team with more than 30 years of carpentry experience. Originally from Halifax and a graduate of South Shore Vo-Tech, Tom lives in Weymouth with his wife and children. A self-proclaimed "hardcore" fisherman, you can always find a fishing rod in his truck. When asked what he likes best about remodeling, Tom says, "the satisfaction of finishing a job and knowing "I did that".
Jagger Elliott
Assistant Carpenter

With a positive and eager-to-learn approach, Jagger is a valuable addition to the Almar team. Raised in Waterbury, CT, Jagger attended Rockland High School. He finds joy in carpentry, as it allows him to appreciate the finished product after putting in hard work. During his leisure time, Jagger likes to indulge in creative pursuits such as drawing, painting, and carving.
Owen Crauso
Assistant Carpenter

Owen is a graduate of South Shore Vo-Tech, and excited to be starting his carpentry career. Working with the Project Managers and field team doing wherever they need help with and learning hand on how remodeling sites work and the process from start to finish. He is excited to gain new experiences, connect and learn what he is truly capable of.
Annabell Rojas
Bookkeeper & Office Coordinator
Dedicated wife and mother of three, Annabell loves her husband and kids. She enjoys the Red Sox and Patriots and even has a Red Sox tattoo. When Annabell isn't working, you can find her playing darts with her husband, being with her children, picking up weights at boot camp, or cooking delicious meals.
Kris Lambiase
Kris from Whitman is a hard-working and dedicated individual. She is passionate about her work, and she is always willing to go the extra mile. She is also a team player, and she is always willing to help her colleagues. As a mother of two she loves to bake and especially enjoys apple pie with ice cream. At her desk and going to concerts with friends Kris enjoys listening to classic and hard rock music.
Bob Sanford
Project Development/Sales
Originally from West Bridgewater, Bob now lives in Carver with his wife and 2 boys. He's been in sales all his life and started working with Almar because he likes helping families fix problems. He loves spending time with his family, fishing with his boys, and coaching little league.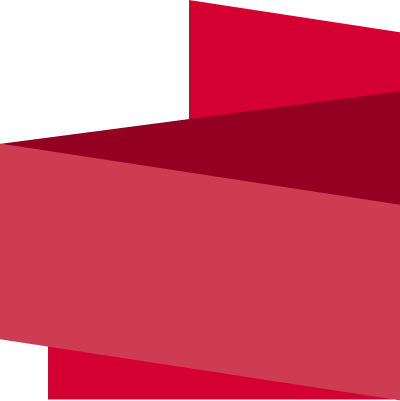 Almar is a great place to work!
Almar is an equal opportunity employer, and we always have an eye out for skilled team players. If that's you, we encourage you to apply online.