Make your exterior renovation a reality
An exterior home renovation (Siding, Windows, Doors, Skylights) can increase the overall value of your home, lower your energy costs, and even help you lower your insurance rates (be sure to ask your local agent).
As time passes, our home's exterior can become worn and outdated. Vinyl siding can fade and wear, windows and doors become hard to open and less energy efficient, and decks can weather and age. You want a warm, happy, and safe space where you can live your best life. Almar can help.
John Quinn

"We had Almar do a complete renovation of our full and half baths. I have to say that this is a very professional company. Before the work began, we received a detailed explanation of what to expect. We were also told that we would receive emails telling us when workmen Read More
Our Exterior Renovation Process
Initial Meeting

We meet to discuss your goals, budget, concerns, and timelines. This is your chance to share with us what you'd like your house to look like and what types of products you like.

Budget Preparation & Review

Our team will take all the information we have gathered and prepare a written scope of work and budget in the form of a proposal.

Proposal & Contract

Our team will review your notes, make updates, and prepare your contract.

Finalizing Designs & Selections

You'll work with the design team to finalize selections and colors.

Building

Our team will gather necessary permits, order supplies, and start remodeling with our team of in-field staff and trade partners.

Enjoyment

Once the project is completed, you'll be ready to enjoy the look of your "new" home!
Thalia L

Almar has done several projects for us, including a full renovation of our master bathroom, a new roof installation, and new door installations. Craig Guido and Mark Caruso were outstanding in all respects. We are extremely pleased with all aspects of their team's work, especially the timing and quality of the outcomes.
Exterior improvement FAQs
Vinyl and fiberglass are two of the most popular materials used when replacing wood.
Fiberglass is great for customizing and is paintable; however, it's textured. 
Vinyl comes in a wide range of colors, but is not paintable and mostly smooth.
If you want to maximize your view, fiberglass is ideal because it's thinner and takes up less window space than vinyl.
---
Additional Resources: Comparing Vinyl and Fiberglass Windows »
In many cases, we can bring color samples right to your house. But, if you want to see a full-scale window or door, look at more options where you can touch, feel, and experience. Many of our excellent local vendor partners offer showroom experiences. Ask our team, and we'll connect you to the right place and person.
Possibly, an audit will look at many aspects of your home and help pinpoint where your home is losing energy and how it can be fixed. Through this process, you will understand the whole picture of your home's energy use. These audits can help you determine the scope of work you want to include, from new windows and doors to adding insulation or additional insulating boards while we are vinyl siding.
Additional resources: 5 reasons you might need an energy audit »
In our opinion, yes. A storm door helps to protect your existing exterior door and provides a few additional benefits, such as UV protection, screens (to let in a breeze but not bugs), and aesthetics. Although many storm doors have little insulation value, an additional barrier between the wind and cold exterior will help reduce drafts.
---
Additional resources: Storm door benefits »
House wrap is a lightweight, synthetic material placed underneath your siding. If you have an older home, you might have asphalt-coated felt paper (the original form of house wrap.) Today, it's common to see products like Tyvek, Typar, or Blueskin.
House wrap is essential because it's your home's protective layer between your siding and the wooden framing. Because some siding is not waterproof, house wrap is a home's last line of defense against air leaks, water infiltration, and leaks. This thin resilient, weather-resistant barrier prevents rain from getting into the framing while allowing water vapor to pass to the exterior.
---
Additional resources: House wrap benefits »
Have a exterior renovation question we didn't answer here?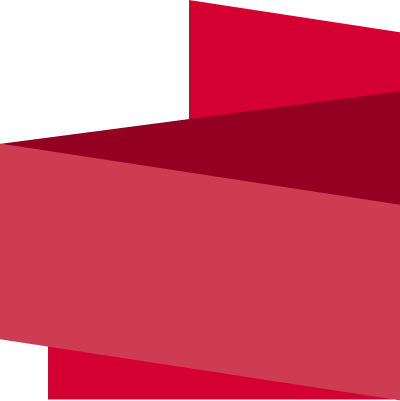 Ready to renovate your home's exterior?
Contact us to speak with Almar's team of home improvement experts.