Thinking of remodeling your home?
Almar provides services specializing in all the intricacies and details of kitchen, bath design, and complete home remodeling. We have honed our craft over the last 60 years to give you the very best results for all your home needs.
We make remodeling more enjoyable by guiding you with our established systems and experience. All projects, both big and small, are important to you, and we want you to feel at ease. Throughout the building process, you'll select materials, approve change orders, view important documents, and more.
For that reason, we offer an online collaborative project management tool BuilderTrend where you can monitor your project and communicate with our team.
Home remodeling in 5 easy steps.
Remodeling doesn't need to be overwhelming and we're here to guide you through the process.
Our Home Remodeling Process
Initial Meeting

Let's talk about your goals, budget, and concerns. Your chance to show us your space so we can get a feel for the project!

Budget Preparation & Review

Our team will take all the information we have gathered and prepare a written scope of work and budget in the form of a proposal.

Proposal & Contract

Our team will review your notes and make updates and prepare your contract.

Building

Our team will prepare your home for your enjoyment. Our team gather permits, order supplies, and start remodeling with our team of in-field staff and Trade Partners,

Enjoyment

Once the project is completed, you'll be ready to enjoy your new space.
Once you fill out our online form, we will do our best to get back in touch with you within 24 to 48 hours. We will call or send an email with a link invitation to sign up for an appointment on our calendars. 
---
Additional Resources: Learn more about estimates »
Yes, but you shouldn't! Both homeowners and Licensed contractors can apply for Building Permits. When a contractor pulls the required building permits, you know things will be done properly and "to code." Also, many homeowner's insurance policies require that permits on any major remodeling be pulled to keep your home properly covered. Not all contractors are willing to pull the permit. Many prefer not to pull permits because of the time involved and the "hassle" with the inspectors.
For most remodeling projects, you will need a Building Permit from the town. There are some exceptions to this, but the general rule is building permits are required to "construct, reconstruct, alter, repair, remove, or demolish a building or structure; or to change the use or occupancy of a building or structure.
Some of the current exceptions to permitting (that we work with) include: 
Minor and cosmetic repairs

Painting

Tiling

Some cabinetry work

Some projects with costs under $1,000
---
Additional Resources: What do I need a building permit for »
Yes, including an interior designer as part of the team is an excellent way to bring your home remodeling project to the next level. Selections are a huge part of the remodeling process. You'll need to pick everything you want, from color to tile and down to the handles. The role of a designer is to listen to your vision for your home and select pieces to match that style.
---
Additional Resources: The benefits of working with an interior designer »
Instead of a 1/3, 1/3, 1/3 method, we use a Progress Payment Schedule which breaks down the cost of the entire remodeling project into small chunks.
---
Additional Resources: The Progress Payment Schedule »
Almar carries a standard 3-year warranty.
Designers & trade partners
Our design and trade partners will work with you and lead you through the journey of bringing your creative ideas to life.
Since we treat you and your home as if it were our own, we put the utmost attention to the tiniest details to ensure all your needs are met.
John Quinn

"We had Almar do a complete renovation of our full and half baths. I have to say that this is a very professional company. Before the work began, we received a detailed explanation of what to expect. We were also told that we would receive emails telling us when workmen would arrive as well as when inspectors would be at our house. Read More
Lew McConkey

"At the end of last year, Almar remodeled our kitchen, living room, and hallways. They hung new doors, laid a new kitchen floor, installed cabinets/countertops/ backsplash, installed new plumbing fixtures, lighting, appliances, and all the electrical work and plumbing that came with it. Read More
Explore our home remodling specialties
Whether you are hosting family gatherings, daily dinners, or friends, your kitchen is probably the most used room in your home. Need more storage? Dreaming of an island? Wondering if open-concept is for you? Your kitchen design should not only be comfortable and inviting but functional as well. 
Deck Design & Construction
Outdoor living is becoming more and more popular. And with materials that are both durable and beautiful, outdoor kitchens, lounges, or even a movie theater will expand your living space. Almar works with Azek Exteriors and TimberTech decking to design a great outdoor space for you to enjoy.
Basement Finishing & Remodeling
Sometimes the most underutilized space in your home, there are many ways to finish a room in your basement. Maybe a playroom or rec room for the kids, an office for you to work remotely, or your basement could be the most cost-effective way to gain more livable square footage in your home.
We can work with you through the whole process to develop a plan while keeping your budget in mind.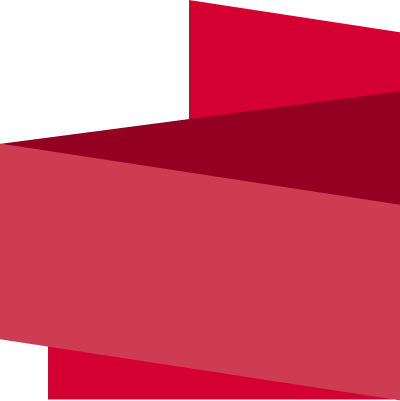 Let's talk about your dream remodel project.